Lt. Richard B. Redmayne, Chief Engineer. Survivor. Pictured with Mr. Scott Sanford.
Photo courtesy of Mr. Sanford and Mr. Redmayne


Lt.(jg) Wilber C. "Chuck" Gwinn. Pilot of PV-1 Ventura that first spotted USS Indianapolis survivors.
Photo courtesy of Scott Sanford

Captain Charles Butler McVay III, Commanding Officer USS Indianapolis. Shown above at his Court Martial.
Photo courtesy of Scott Sanford

Indianapolis crew men in California 3 May, 1945. At right is Seaman 2nd Ed Jones (LAS).
Photo courtesy of Sue Purkey


Seaman 2nd Thomas Jordan (LAS) is pictured center, can anyone identify the other two seamen?
Photo courtesy of Tommy Jordan(email: tommyjordan911@aol.com)

Seaman 2nd Richard Neubauer (LAS).
Photo courtesy of SMSgt Mark W. Beck USAF (Ret)


Newspaper article announcing Seaman 2nd Leonard F. Gore missing at sea.
Photo courtesy of Elva Jean Gore Welch



Cox. Claude Luttrull (LAS) at home on leave with family. From the left: nephew Louis Louker, father James R. Luttrull, Claude, and brother Clyde G. Luttrull.
Photo courtesy of Mark and Gina York

Seaman 2nd Chris A. Jensen (LAS).
Photo courtesy of Calvin & Kathy Kleine via Keith C. Smith


Twins SC3 William Koegler (left) and S1 Albert Koegler. Both were Lost At Sea.
Photo courtesy of Ben T. Hassler via Keith C. Smith
The Oil Gang. (LtoR) CWTA Clyde A. Pierce (LAS), CWTA Robert T. Makowski (LAS), WT1 Benjamin T. Roberts (LAS), WT2 Harold J. Flaten (Survivor), WT3 Clinton C. Cavitt (LAS).
Photo courtesy of Paul Makowski via Keith C. Smith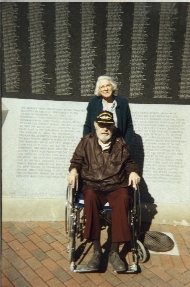 Cdr R. Adrian Marks USN (Ret) with wife Mrs. Elta Marks at USS Indianapolis Memorial, fall 1995. Lt. Marks landed his PBY seaplane in the open sea against orders, rescuing 56 men.
Photo courtesy of Keith C. Smith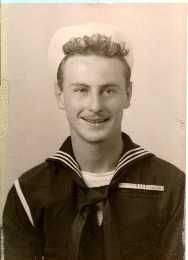 Cox. Paul Edward Knoll (LAS).
Photo courtesy of Beth Granger via Keith C. Smith



Seaman 1st Charles Beddington (LAS).
Photo courtesy of Mike Dailey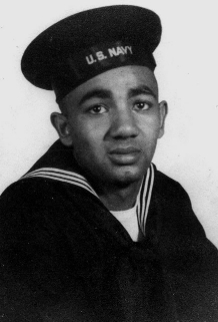 Seaman 1st Magellan Williams (LAS).
Photo courtesy of Jackie Dugan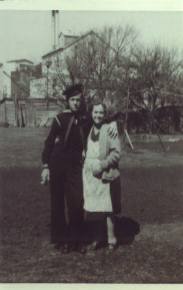 Radioman 2nd Robert A. Rutherford (LAS). At home on leave May/June 1945, shown with mother Esther Rutherford.
Photo courtesy of Bev Griesbaum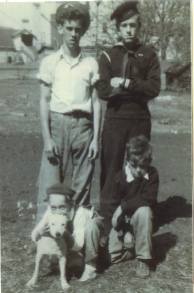 Radioman 2nd Robert A. Rutherford (LAS) with brothers Duane (behind Rex the dog), Charles (kneeling) and John standing beside Robert. Another brother, Rupert, was serving in the US Army at the time.
Photo courtesy of Bev Griesbaum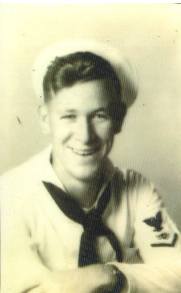 Radioman 2nd Robert A. Rutherford (LAS).
Photo courtesy of Bev Griesbaum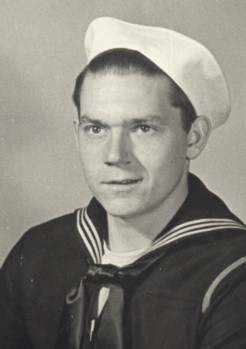 Fireman 2nd Thomas McNabb, Jr. (LAS).
Photo courtesy of Ralph Mcnabb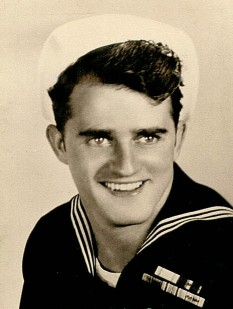 Yeoman 1st Theodore G. Ott (LAS).
Photo courtesy of Theodore A. Ott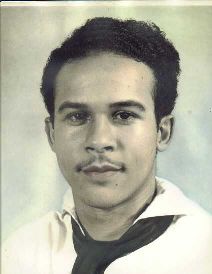 Clerk 2nd Clarence Simms, Capt. McVay's Valet (LAS).
Photo courtesy of Dillard Simms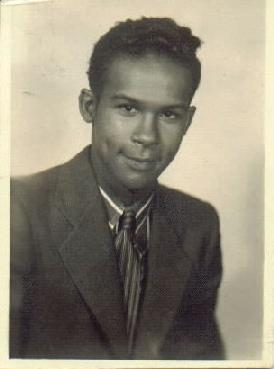 Mr. Simms as a civilian before entering US Naval service.
Photo courtesy of Dillard Simms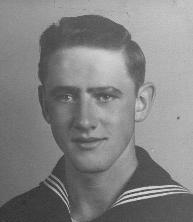 FC2 Lyle Olan Realing (LAS).
Photo courtesy of Phil Realing via Keith C. Smith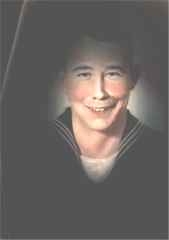 Seaman 2nd Lois Carnell (LAS).
Photo courtesy of Larry Carnell via Keith C. Smith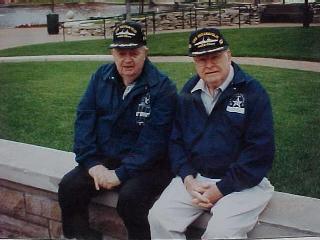 WT3 James E. O'Donnell (Survivor) and Mr. Keith C. Smith in Indianapolis at the Memorial Site. Mr. Smith is a Volunteer Archivist for the USS Indianapolis Survivors.
Photo courtesy of Keith C. Smith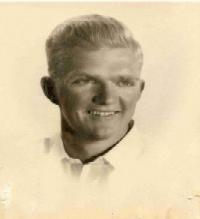 Lt. Robert Baldwin Hale (LAS).
Photo courtesy of John E. Hale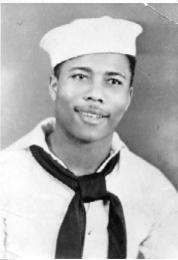 ST2 Fred Parham (LAS).
Photo courtesy of Adrian Boydd via Keith C. Smith